Participants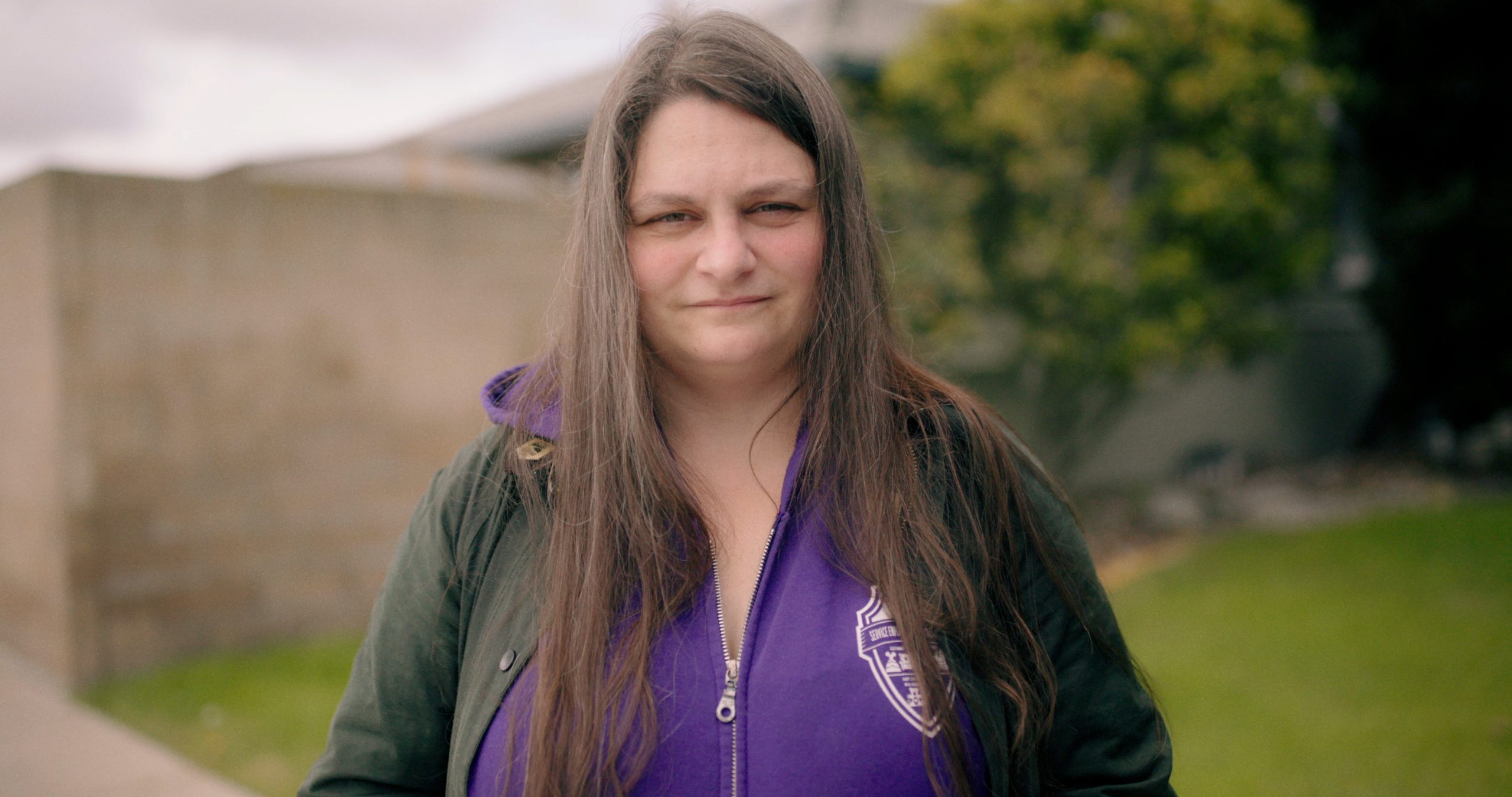 ARTEMIS BELL | FORMER DISNEY CAST MEMBER
Artemis Bell worked as a night custodian at Disney in Anaheim for nearly 10 years. She had hoped the job would give her enough economic security to go back to school for theater studies and to pursue her other creative interests.  But financial insecurity meant spending her free time grappling with housing and transportation issues and Artemis' life goals got put on hold. She found that working with the Disney chapter of the SEIU was sometimes rewarding, but also time-consuming. Last year Artemis decided to leave Disney and is now working as a barista. She is also managing rental properties for a friend.  Most importantly she's working on a low-budget feature film.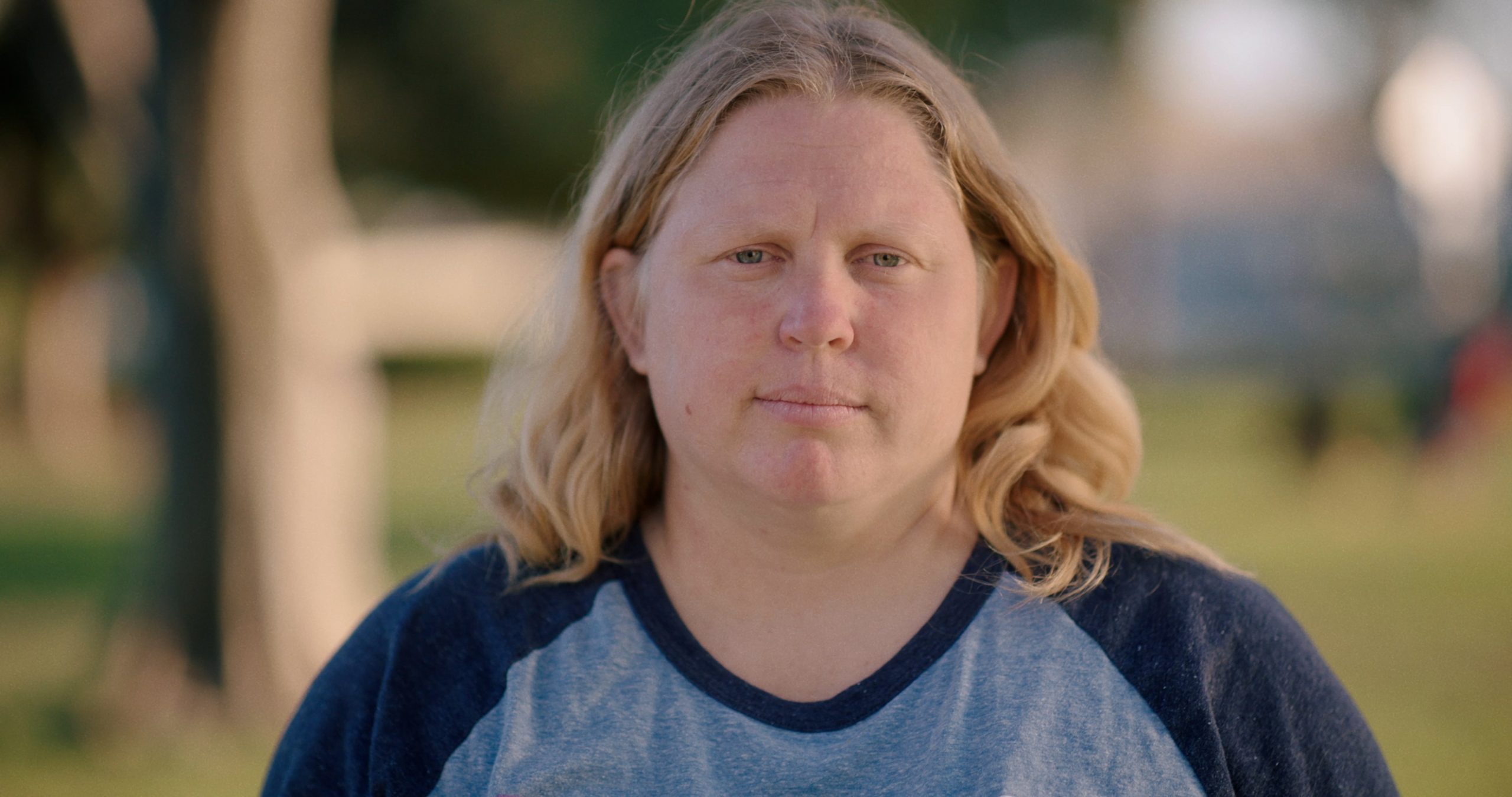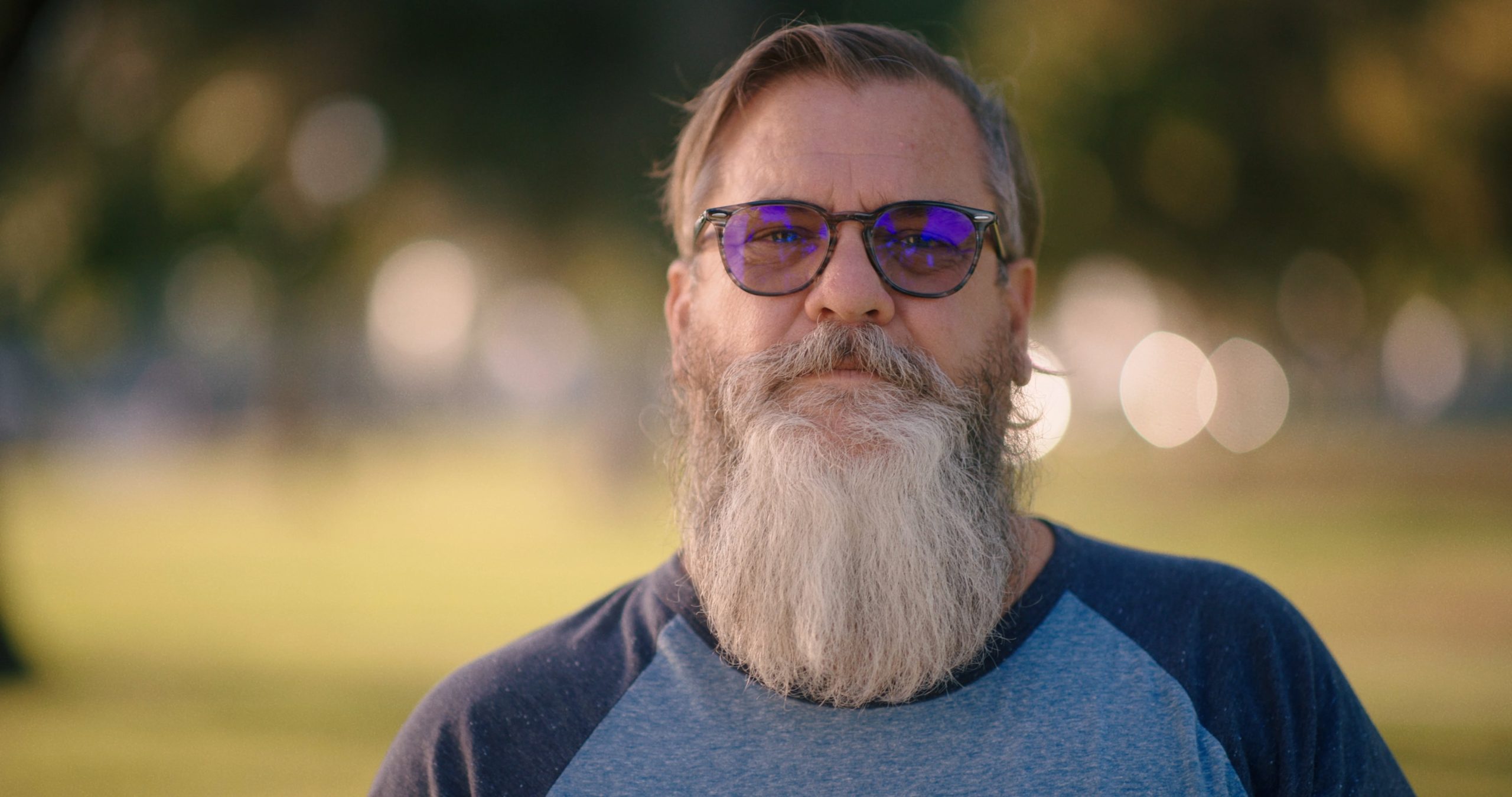 RALPH & TRINA BLAIR |  DISNEY CAST MEMBERS
Ralph and Trina Blair met and fell in love while working the night shift as custodians at Disney.  They married and are raising their three daughters and Trina's son from her first marriage.  Housing is so expensive in the region, that even working full time, the couple cannot afford to buy or rent a home, so they live with Trina's mother in crowded conditions. In 2019, Ralph, with Trina's help, spearheaded the creation of the SEIU food pantry for Disney workers.  Hundreds of people have come to rely on the help. Ralph's vision was that the people who come to the pantry would not only receive food but information on government services that could help with health care and housing.  He also found a way to provide diapers and baby formula to families with infants.  After the pandemic, Ralph left his job at Disney, deciding it was more important to stay home and care for the kids full time. Trina has moved to the day shift.  She is now working the rides, her favorite is Dumbo.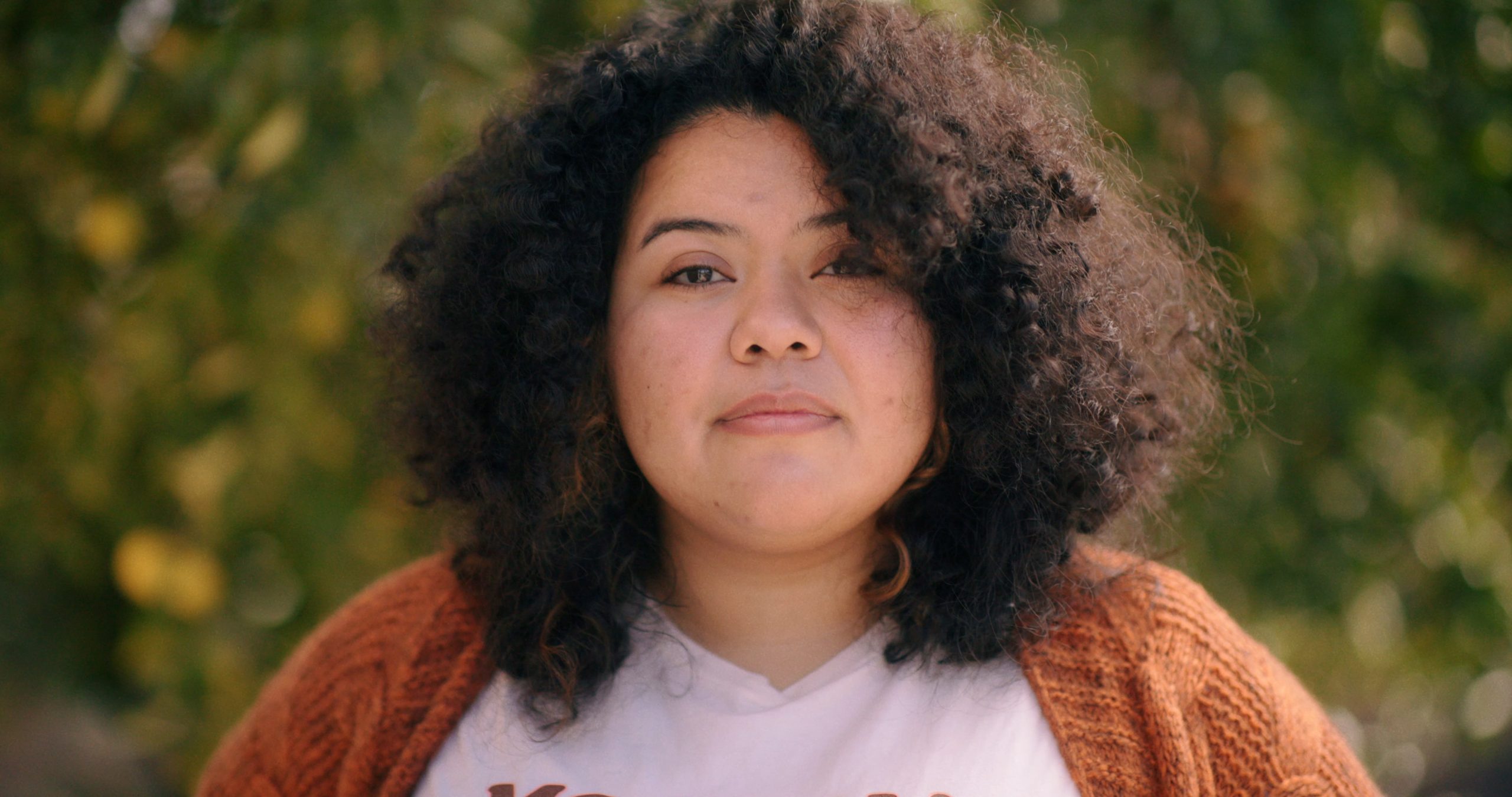 ELLIE GONZALES | DISNEY CAST MEMBER
Ellie Gonzales has been working as a part-time custodial worker for more than six years at Disney in Anaheim. Lately, she's been working the night shift. She's also going to college part-time (focusing on labor studies) and helping to support her family.  Ellie is an active member of the local Disney chapter of the Service Employees International Union. She has demonstrated, negotiated for better working conditions, and helped open a food pantry for Disney employees who can't make ends meet.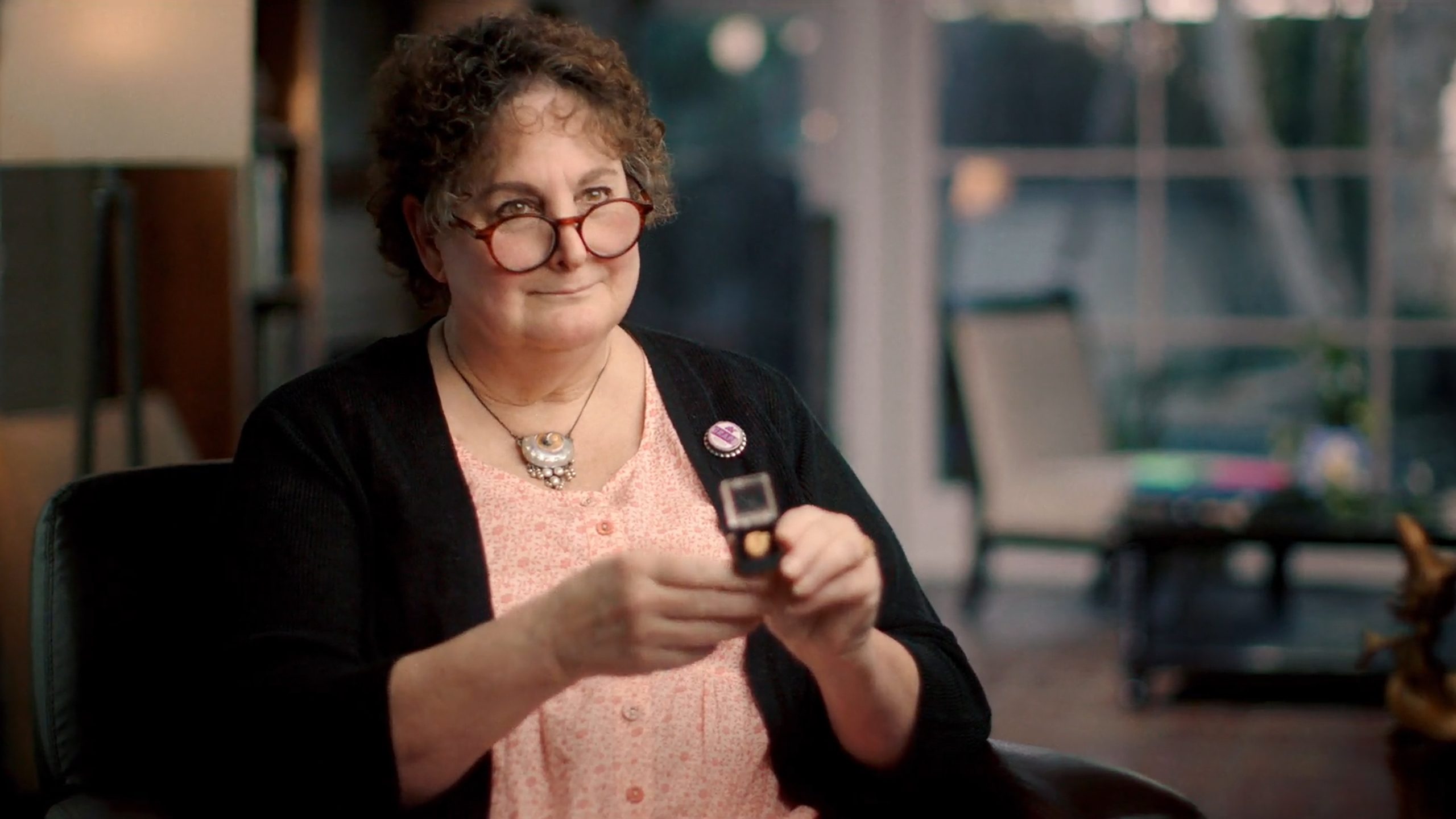 SUSAN "SAM" MILLER | FORMER DISNEY CAST MEMBER
Sam Miller began working at Disneyland in 1970 as a cashier in Fantasyland.  She says it was thrilling when Roy Disney, Abigail's grandfather, welcomed all the new hires during their orientation. Sam remembers that when she called him Mr. Disney, he told her to call him Roy and said he hoped she could make a career at the company.  She did exactly that. She gradually worked her way into management at the company's studios in Burbank.  She retired in 2015, but returns to Disneyland several times a year to visit friends and enjoy the magic.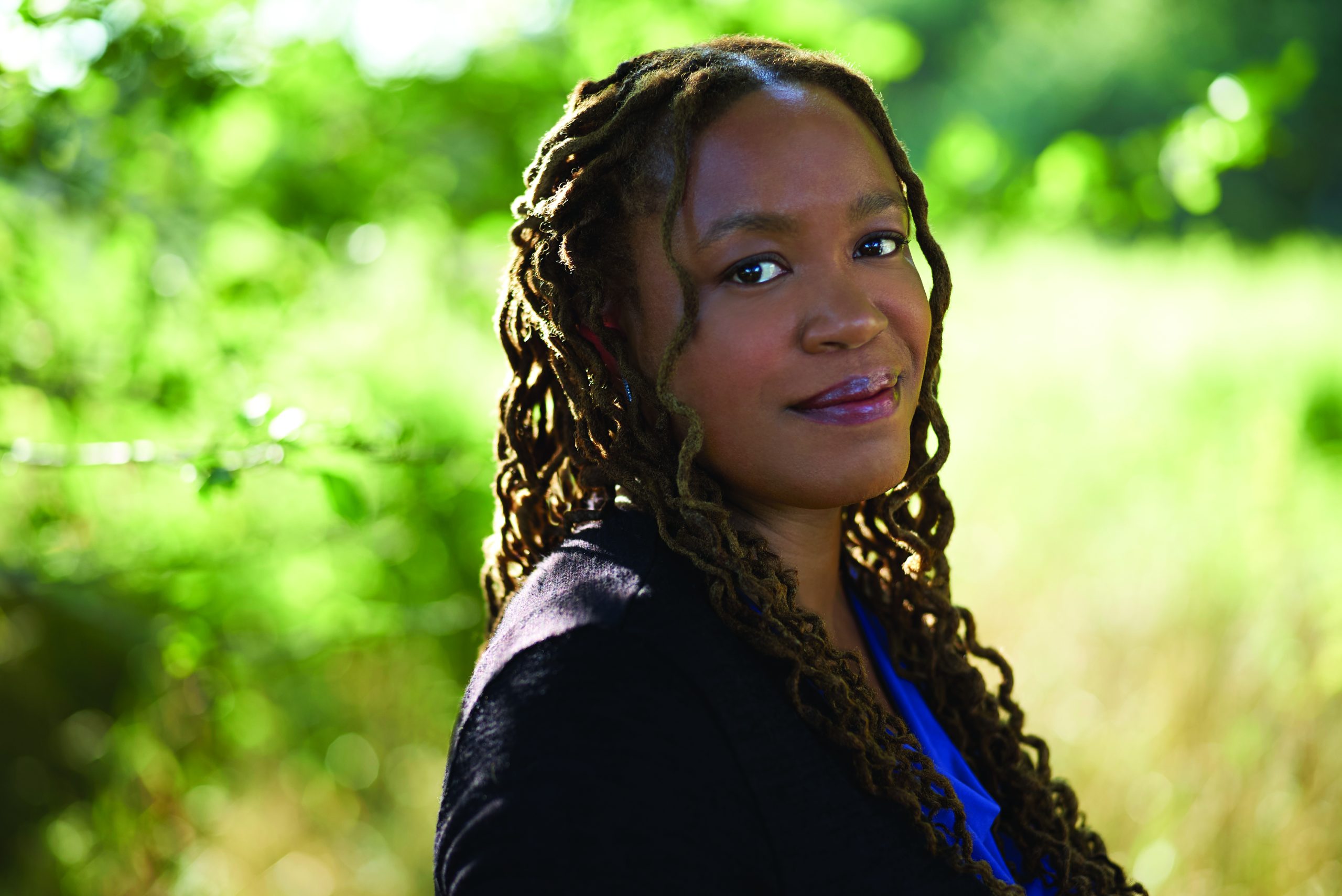 HEATHER MCGHEE | AUTHOR, SPEAKER, ADVOCATE
Heather designs and promotes solutions to inequality in America. Over her career in public policy, Heather has crafted legislation, testified before Congress, and helped shape presidential campaign platforms. Her book The Sum of Us: What Racism Costs Everyone and How We Can Prosper Together spent 10 weeks on the New York Times bestseller list. It was a Washington Post and TIME Magazine Must-Read Book of 2021. The Sum of Us has also been adapted into a Spotify podcast by Higher Ground, the production company of Barack and Michelle Obama. Heather is an educator, currently serving as the Distinguished Lecturer in Urban Studies at the City University of New York's School of Labor and Urban Studies. She has also held visiting positions at Yale University's Brady-Johnson Grand Strategy Program and the University of Chicago's Institute of Politics. 
For nearly two decades, Heather helped build the non-partisan "think and do" tank Demos, serving four years as president.  McGhee transformed Demos on multiple levels. She led a successful strategic planning and rebranding process. She designed a Racial Equity Organizational Transformation which led to an increase in staff racial diversity (from 27 percent people of color to 60 percent in four years), an original racial equity curriculum for staff professional development, and a complete overhaul of the organization's research, litigation and campaign strategies using a racial equity lens.
McGhee also played a leadership role in steering the historic Dodd-Frank Wall Street Reform and Consumer Protection Act and was one of the key advocates credited for the adoption of the Volcker Rule.
She holds a B.A. in American Studies from Yale University and a J.D. from the University of California at Berkeley School of Law. McGhee is the chair of the board of Color Of Change, the nation's largest online racial justice organization, and also serves on the boards of the Rockefeller Brothers Fund, the Open Society Foundation's US Programs, and Demos.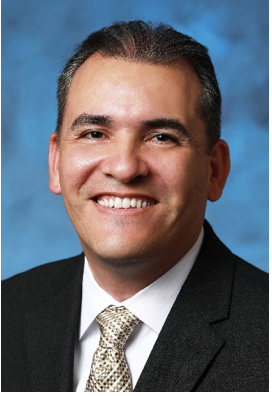 DR. JOSE F. MORENO | ANAHEIM CITY COUNCIL
Elected in 2016, Dr. Jose F. Moreno served on the Anaheim City Council until December 2022. Before joining the Council, Moreno served two terms on the Anaheim City School District Board of Education from 2006 to 2014 and served as President of the Board twice. He strives to ensure local government works for everyday residents in his district and city.
In 2017, Moreno led efforts to adopt a "sunshine ordinance" that has resulted in more accountable local government.  He led efforts for Anaheim to become a welcoming city that embraces immigrants' and newcomers' economic and cultural contributions.
Moreno is an associate professor in the Department of Chicano & Latino Studies at California State University, Long Beach. He received his bachelor's in social ecology from the University of California, Irvine.
Moreno earned his master's and a doctorate in administration, planning, and social policy from Harvard University.. He is president of Los Amigos of Orange County, a community group serving people and communities in need. He previously served on the boards of Orange County Community Housing Corp.,, and Orange County Communities for Responsible Development., The youngest son of an immigrant family, Moreno grew up in Oxnard, Calif. He and his wife Lorena, a school principal, have four daughters.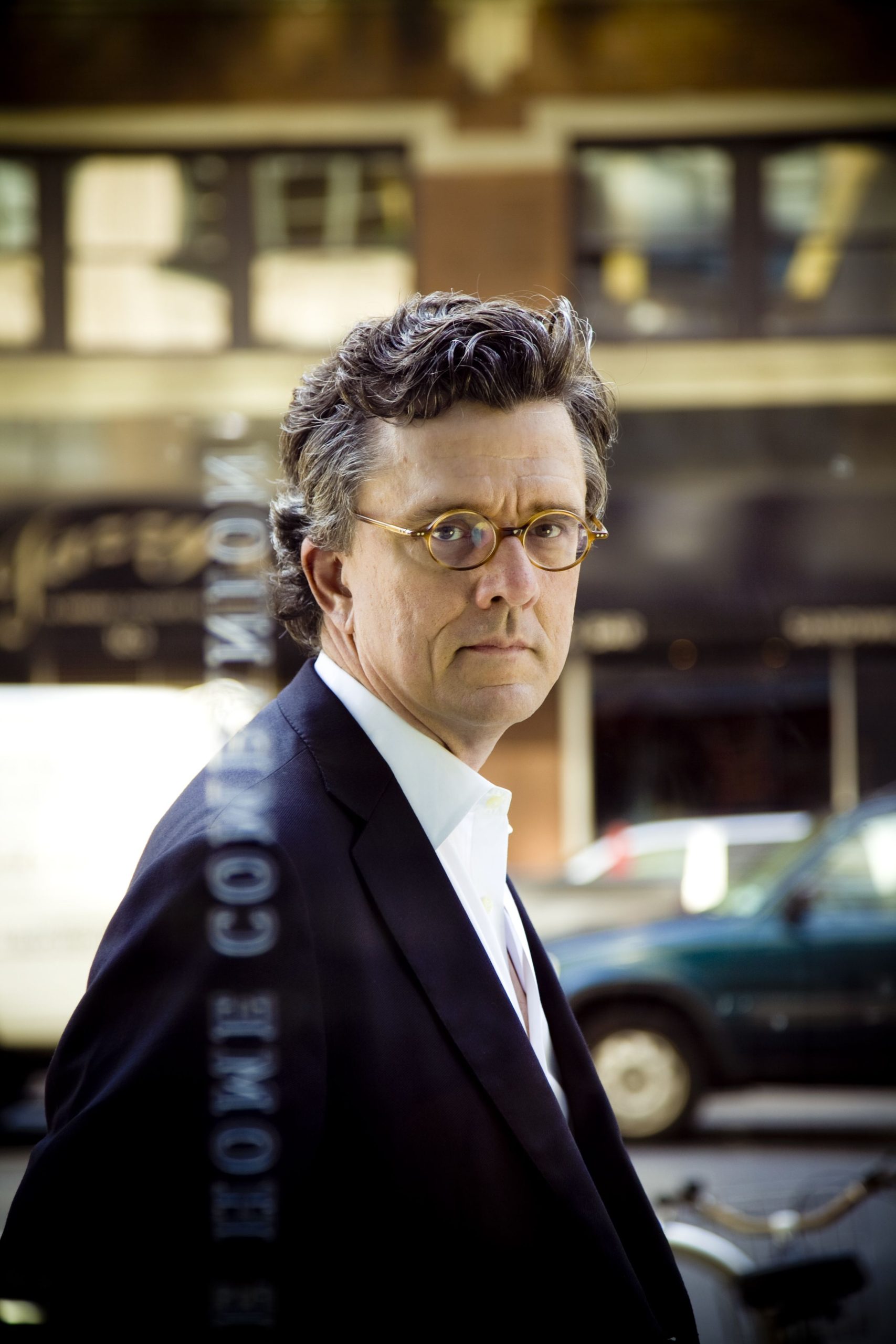 Kurt Andersen is a writer. His latest book Evil Geniuses: The Unmaking of America (2020) is about how U.S. society was re-engineered during the late 20th century to serve big business and the well-to-do at the expense of everyone else. It was a New York Times bestseller, like its companion volume Fantasyland: How America Went Haywire (2017), Andersen's prize-winning history of America's weakness for exciting untruths. In addition, he's the author of four critically acclaimed, bestselling novels –– You Can't Spell America Without Me (2017), True Believers (2012), Heyday (2007), and Turn of the Century (1999). Andersen co-created and for 20 years hosted the Peabody Award-winning weekly public radio program and podcast Studio 360. He's also a screenwriter and playwright, and regularly appears on MSNBC and contributes to the New York Times. He co-founded the groundbreaking Spy magazine and was a columnist and critic for The New Yorker, New York and Time, as well as editor-in-chief of New York. He lives with his wife Anne Kreamer in Brooklyn.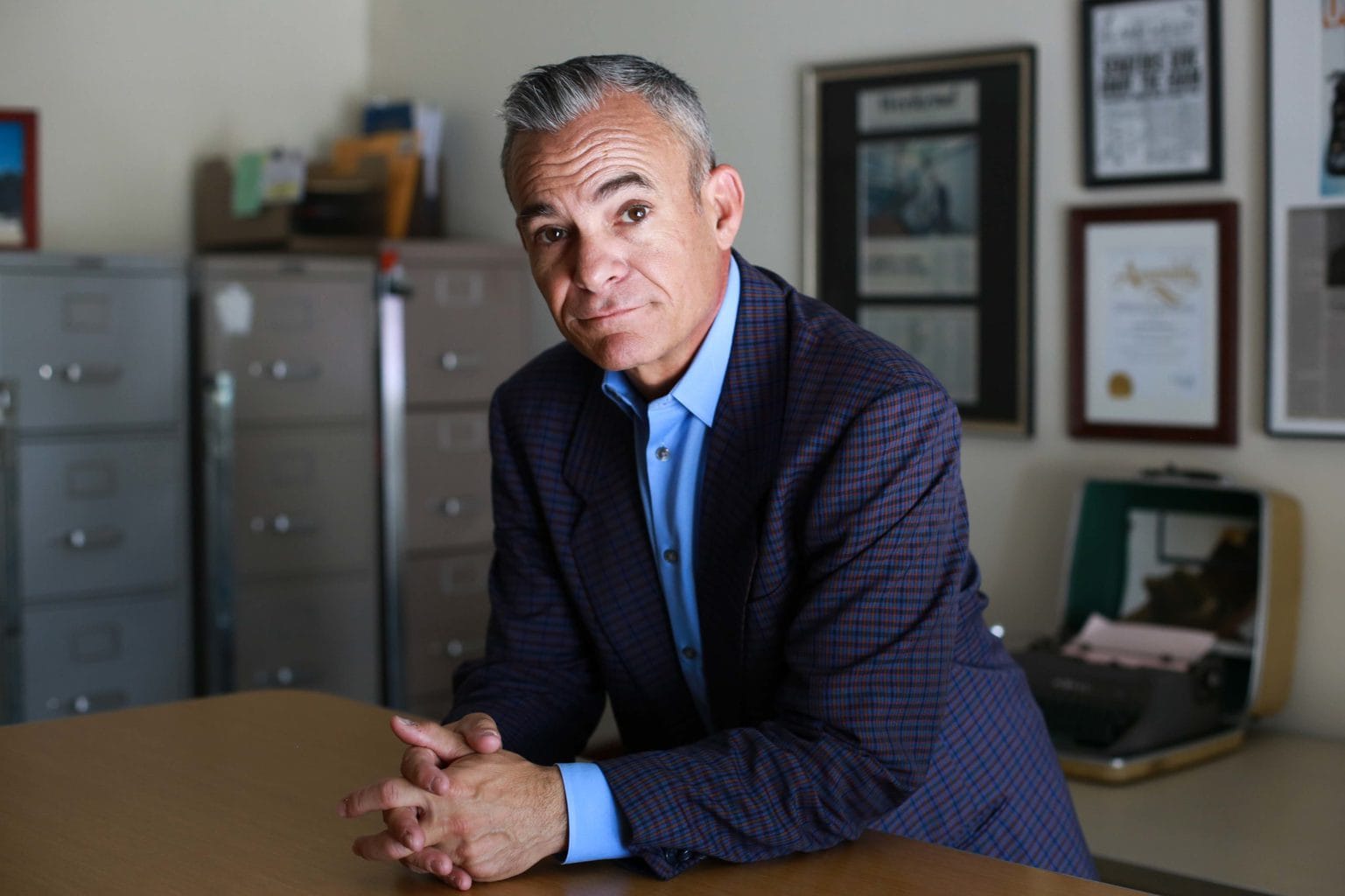 NORBERTO SANTANA,  JR. | PUBLISHER & EDITOR-IN-CHIEF, VOICE OF OC
Norberto Santana, Jr. is an award-winning investigative reporter with nearly two decades of reporting experience, most recently engaging Orange County government institutions, and decision-makers as the founding publisher of the nonprofit digital newsroom, Voice of OC. 
As publisher and editor-in-chief, Santana oversees all newsroom, engagement, and fundraising operations and also writes a weekly Opinion column about Orange County government. In 2016, 2017, and 2018, the Orange County Press Club recognized Santana as Orange County's best columnist. In 2018, the Los Angeles Press Club named Santana as Online Journalist of the Year. In 2018, the Los Angeles chapter of the Society of Professional Journalists recognized Santana as a "Distinguished Journalist."  And in 2013, the California Chicano News Media Association honored Santana with a lifetime achievement award. 
In addition to journalism, Santana also teaches public affairs and investigative journalism as an adjunct faculty professor at Chapman University.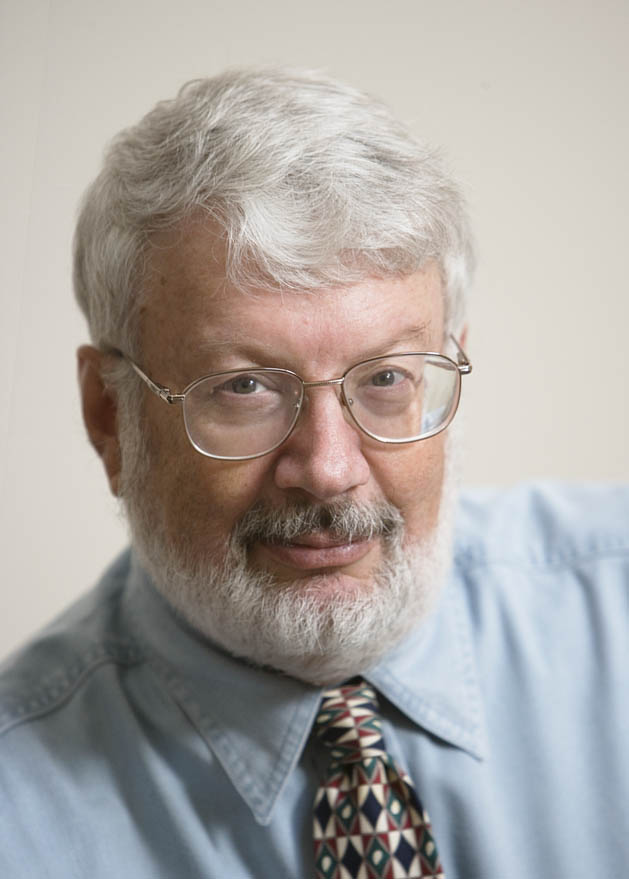 PETER DREIER | URBAN POLICY ANALYST, AUTHOR, & PROFESSOR
Peter Dreier is the  E.P. Clapp Distinguished Professor of Politics, and founding chair (1996-2019) of the Urban & Environmental Policy Department, at Occidental College.  He is the co-author of "Working for the Mouse," a 2018 report about working conditions at Disneyland, that helped spark a living wage campaign in Anaheim.  He has written or edited eight books, including "The 100 Greatest Americans of the 20th Century," 'Place Matters: Metropolitics for the 21st Century," and two forthcoming books, Baseball Rebels: The Players, People and Social Movements That Shook Up the Game and Changed America and Major League Rebels: Baseball Battles Over Workers' Rights and American Empire, both of which will be published in April 2022. He has been a newspaper reporter, community organizer, and government official (deputy to Boston Mayor Ray Flynn), and has written for the New York Times, Los Angeles Times, Washington Post, The Nation, American Prospect, the New Republic, Harvard Business Review, and other publications.  He earned his Ph.D. from the University of Chicago.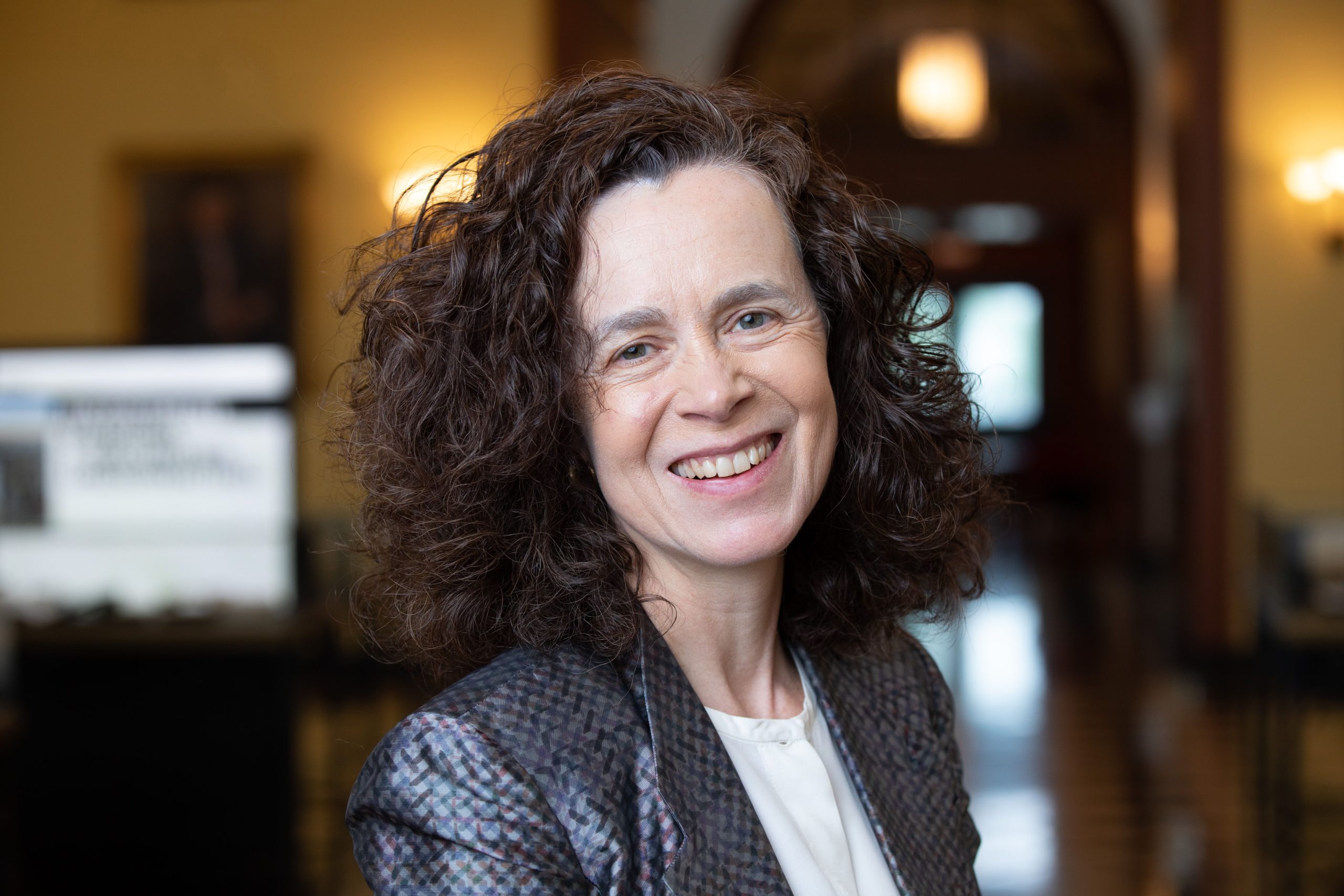 REBECCA HENDERSON | ECONOMIST & PROFESSOR
Rebecca Henderson is one of 25 University Professors at Harvard, a research fellow at the National Bureau of Economic Research, and a fellow of both the British Academy and of the American Academy of Arts and Sciences. She is an expert on innovation and organizational change, and her research explores the degree to which the private sector can play a major role in building a more sustainable economy, focusing particularly on the relationships between organizational purpose, innovation, and productivity in high-performance organizations. Rebecca sits on the board of CERES and has more than twenty-five years of cumulative experience on major corporate boards. For several years she taught "Reimagining Capitalism: Business & the Big Problems", a course that grew from 28 students to over 300 and that is the basis for Reimagining Capitalism in a World on Fire – a book that was shortlisted for the FT/McKinsey 2020 Business Book of the Year Award.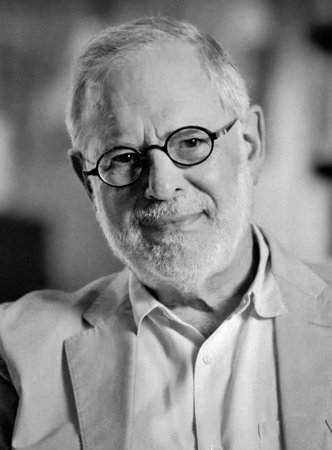 Neal Gabler is the author of five books: Walt Disney: The Triumph of the American Imagination; An Empire of Their Own: How the Jews Invented Hollywood; Winchell: Gossip, Power and the Culture of Celebrity; Life: the Movie: How Entertainment Conquered Reality;  and, most recently, Barbra Streisand: Redefining Beauty, Femininity, and Power for the Yale Jewish Lives series. His essays and articles have appeared in numerous newspapers and magazines, including The Atlantic, Vanity Fair, Esquire, Playboy, Newsweek, and Vogue, and he has been the recipient of two Los Angeles Times Book Prizes, Time magazine's nonfiction book of the year, USA Today's biography of the year, a National Book Critics Circle nomination, a Guggenheim Fellowship, a Public Policy Scholarship at the Woodrow Wilson Center, a Shorenstein Fellowship at the Harvard Kennedy School, and a Patrick Henry Fellowship at Washington College's CV Starr Center. He has also served as the chief nonfiction judge of the National Book Awards. Gabler is currently a professor for the MFA program at Stonybrook Southampton.